Problem Solved
By overcoming these problems Gigajam allows pupils to learn one to one, in a class group, with a music teacher as facilitator. It encourages students to come together to play and perform, as well as equipping them with recording and composing skills.
Our new partnership with the University of West London means your KS2, 3 and 4 pupils can attain music grades and NQF credits awarded by London College of Music Examinations.
This encourages more of your students to choose music at Key Stage 4.
How it Works
See how Gigajam works in this 2 minute overview.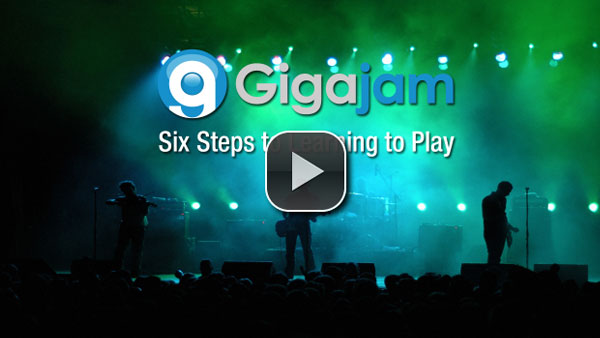 Affordable
All children should get a chance to play an instrument and we've made Gigajam affordable at just £1 per pupil per annum.
Give us a call and let's discuss how we can help you and your pupils.
Call Brian any time on 01494 534 880 or drop us an email .
Read more on our website.