New Videos
We've been in the studio reshooting our lesson videos, they are quite a lot of work for our small team, but we've now finished the first 10 lessons of Drums.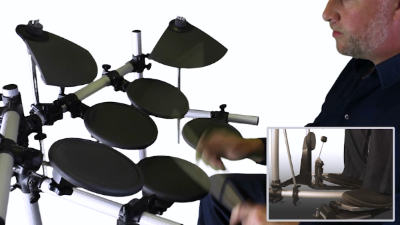 As you can see we've worked hard on brightening things up and making things more visible, including a picture-in-picture shot of the bass pedal. We've also been able to improve the resolution when playing lesson videos fullscreen.
The door's been left open for HD resolution in the future, when we change our video player to support multiple streams. If you'd like to see HD then let us know.
We've also gone back to the tapes of our TV shows and recently started to re-capture those at a better quality, so you'll be seeing those improve as we upload them in batches.